Winter sales in Rome, 2019 – officially started on January, 5
Winter sales in Rome, 2019 have officially begun on January the 5th with so many opportunities to grab.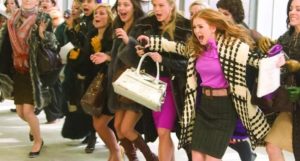 If the race for Christmas gifts hasn't knocked you out yet, get ready for the next round. Your guide in Rome knows all about the top shopping streets and neighbourhoods in Rome. The winter sales in Rome, 2019, in fact, have officially started on January, 5. For six weeks, until February, 28 you will have the possibility to buy a lot of goods at reasonable prices.
All the shops of the Capital will be affected by promotions and discounts on merchandise of the winter collection. Almost two months of shopping for super deals.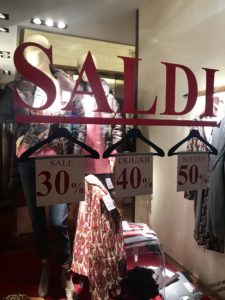 But what are these places for shopping in Rome, 2019?
Winter sales in Rome, 2019 – Shopping. Rome tours. Rome private guide. Vatican museums guide.
From 5 January to 28 February, therefore, it will be possible to take advantage of the winter sales in Rome, 2019 and go in search of good deals and offers. There are many places where shopping and purchases can be done in and out of the city.
The shops of the main streets of Rome, from via del Corso to via Tuscolana, are ready to welcome their customers with considerable discounts ranging from 30% to 50%.
On the occasion of the winter sales in Rome, 2019 you can even find some discounts in luxury shops of via dei Condotti or in the boutiques of the Galleria Alberto Sordi. The shopping centers of Rome are ready for this period of crazy shopping and winter sales in Rome, 2019.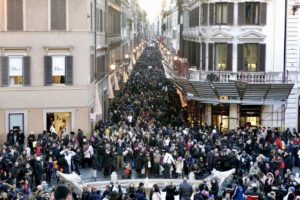 Porta di Roma, in the area Roma Nord, Euroma2 of Roma Sud, the shopping centre Roma Est, and l'Happio, on via Appia Nuova will remain open to allow everyone to give free rein to their desire of shopping! Even on the Epiphany day commercial galleries and main shopping malls of Rome will remain open for your shopping spree.
Besides, outlet stores located outside of Rome will participate in the winter sales in Rome, 2019. In the Outlets of Valmontone and Castel Romano Designer Outlet you will get a lot of opportunities and offers when buying your favourite items. From clothing and make-up to accessories and furniture for your home. All goods will be discounted and you'll be spoilt for choice!
Like every year, it is essential to be careful during the purchasing process, in order to avoid unpleasant situations. You must check the clarity of the displayed prices and the percentage of the applied discount, without allowing yourselves to be enchanted by the excessively high discounts in the early days.
And finally, we can only wish you a good shopping!