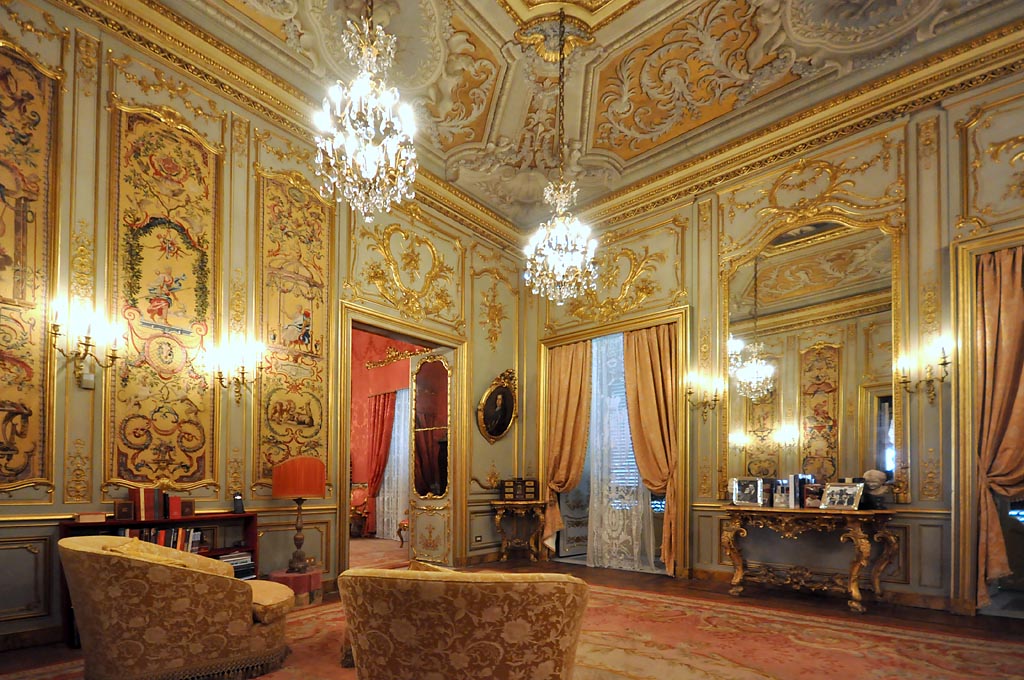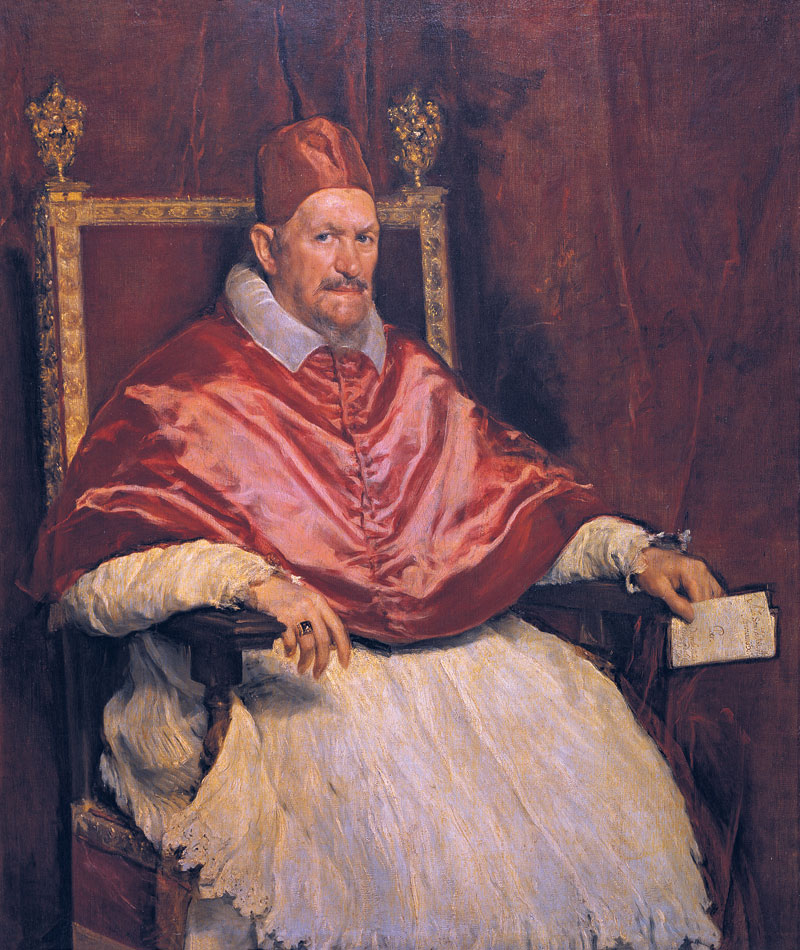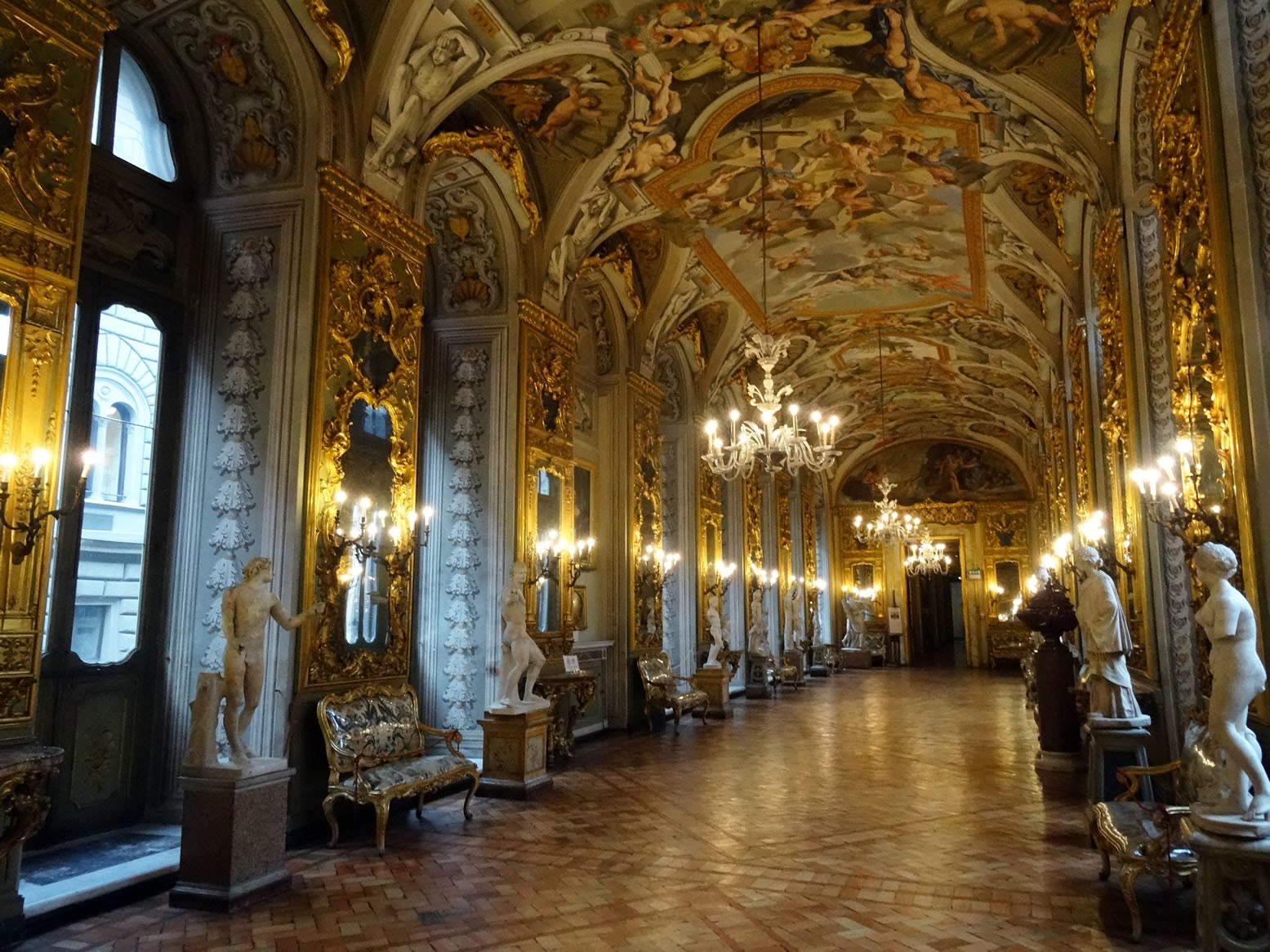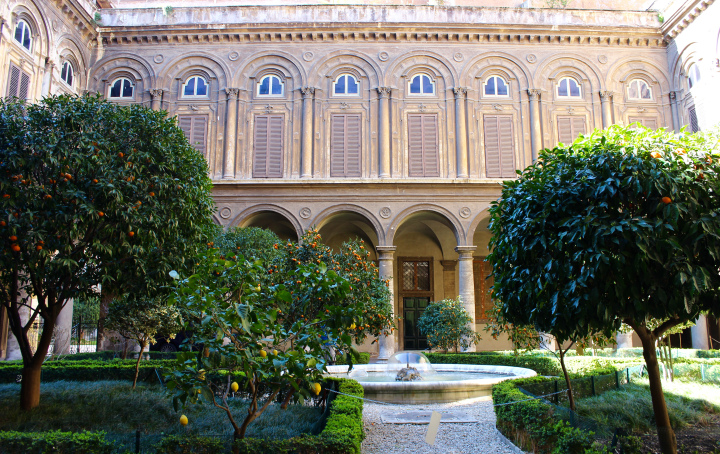 Galleria Doria-Pamphili
The Palace, which is currently one of the richest and most prestigious art galleries of the capital, once used to be a normal building of the XV century and served as a residence for staff prelates of the Church of Santa Maria in via Lata.
In 1489 the building was completely rebuilt on the order of Cardinal Giovanni Fazio Santoro according to the project of Donato Bramante. However, the cardinal had to cede his property to the Duke, Francesco della Rovere, who was a nephew of Pope Julius II, who lived here quite rarely. In 1573 his successor began to purchase the surrounding territory and during the XVI century increased the area increased so much that they had to begin the expansion of the original Palace.
In 1730 the redevelopment of the via del Corso was terminated by the architect Valvassori who changed the facade of the Palace in Rococo style and designed a monumental gallery, housed in four wings. There were presented works of art that belonged to the family collections of Innocent X, whose portraits masterpieces depicted by Velazquez and Bernini are also stored in the Doria-Pamphili Gallery.
During the tour of the Doria-Pamphili palace you will not only get to know its original appearance with frescoes, painted vaults, furniture and even household interior, but also admire the great paintings of such artists like Francisco de Goya, with his "Rest on the flight into Egypt" and "Mary Magdalene", the school of Emilia with Parmigianino and Correggio. You will see masterpieces of the Venetian school represented by Titian, Tintoretto, Bassano and Bellini, not forgetting paintings by Sebastiano del Piombo, Bronzino, Lorenzo Lotto, the school of primitives and a huge number of landscapes of different eras.
The gallery is open every day from 10:00 to 17:00. Day off Monday.
The entrance ticket is not included in the guiding services.
Doria Pamphilj Gallery Tour 2 hrs 100 euros